Briquetting, where raw materials are pressed between matched rotating rolls with machined pockets to create a desired product shape, is a common process in many high volume industrial, food, and pharmaceutical applications. While the specifications for wear, corrosion, or thermal properties may vary from application to application, the soundness and consistency of rolls produced using the centrifugal process is always demanded. MetalTek metallurgists help customers select alloys with the correct thermal conductivity properties to process materials at the desired temperature. Heavy walled roll construction lets customers process dense materials. MetalTek's experience casting CDA 815 chrome copper for food applications gives customers a material that is readily machinable to ensure consistent product dimensions and long tool life.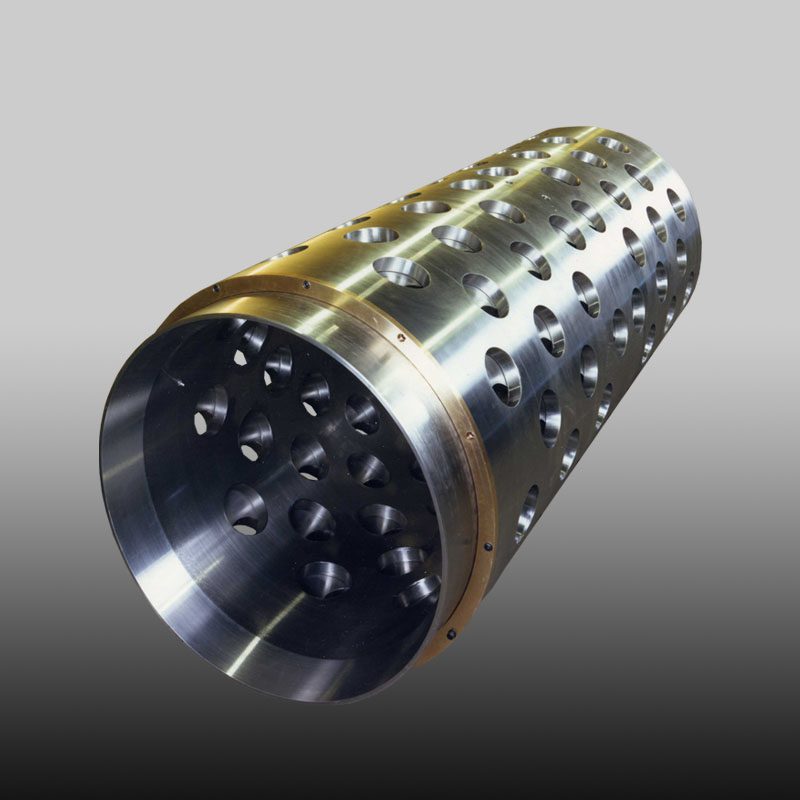 Need help with a new project?
Let's push the limits of what is possible, together. Ask your metal experts.
MetalTek Sales Engineers are industry specialists and understand the demands and subtleties of their markets. In regular customer satisfaction research, customers say that MetalTek people understand not only their own business, but also the issues that are important to their customers and to their customers' industries. We only succeed when you are successful.
See Our Solutions Gallery
MetalTek is trusted by companies from around the world to create components in high-heat, high-wear, and high-corrosion environments from the depths of the ocean all the way to the surface of Mars. Click on the link below to see a broad range of solutions MetalTek has completed.