Controllable pitch propulsion systems provide the ability to alter the angle of a ship's propeller while in use, allowing for different performance during cruising and maneuvering. A centrifugal hub provides the strength and size needed to transfer horsepower to the attached propeller blades, and must perform in corrosive environments for the life of the vessel. Fabrications previously used were very intricate, with multiple pieces and welds, and much machining. The single piece nickel aluminum bronze hub that MetalTek supplies eliminates welded joints and fabrication defects that are only discovered after finished machining.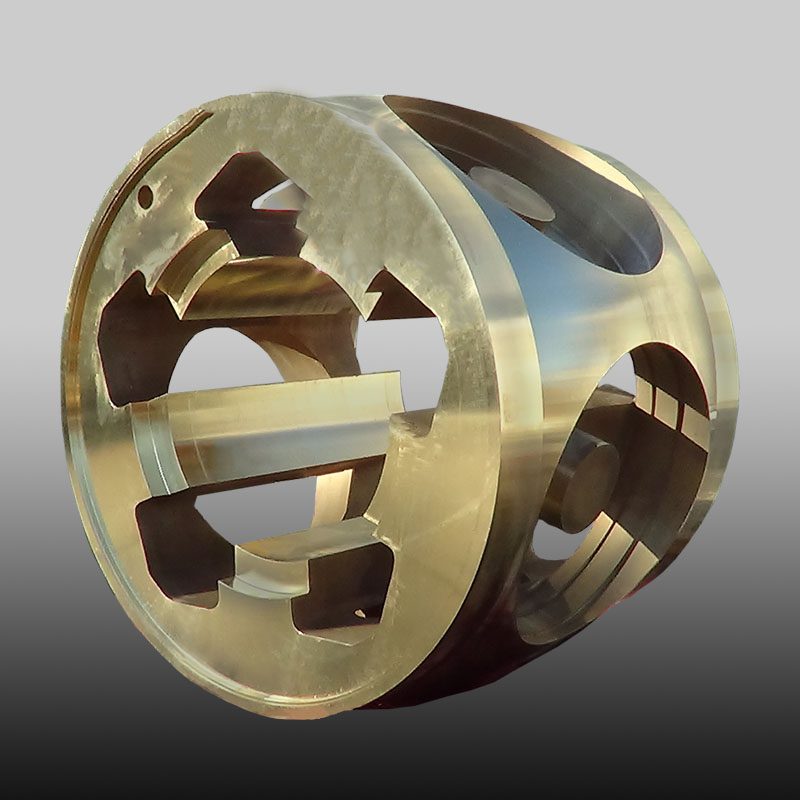 Need help with a new project?
Let's push the limits of what is possible, together. Ask your metal experts.
MetalTek Sales Engineers are industry specialists and understand the demands and subtleties of their markets. In regular customer satisfaction research, customers say that MetalTek people understand not only their own business, but also the issues that are important to their customers and to their customers' industries. We only succeed when you are successful.
See Our Solutions Gallery
MetalTek is trusted by companies from around the world to create components in high-heat, high-wear, and high-corrosion environments from the depths of the ocean all the way to the surface of Mars. Click on the link below to see a broad range of solutions MetalTek has completed.