At first glance, centrifugal castings may not be the obvious choice for outlet manifold tees. While some designs do not specify a preference for centrifugal over static cast tees, its superior metallurgical structure and weldability deliver long term performance and cost benefits. Reformer engineering experts report lower repair rates for centrifugally cast tees and better weldability; there are solid technical reasons for that. Lower inclusion rates for centrifugals result from a manufacturing process that forces impurities to the bore which are then removed. Centrifugal castings in a permanent mold typically have lower carbon and nitrogen levels than sand castings avoiding conditions that lead to weld cracking. A finer centrifugal grain structure produces a more weldable part less susceptible to porosity and leaking. Don't be mislead by the t-shape. Technically, centrifugals are the best choice.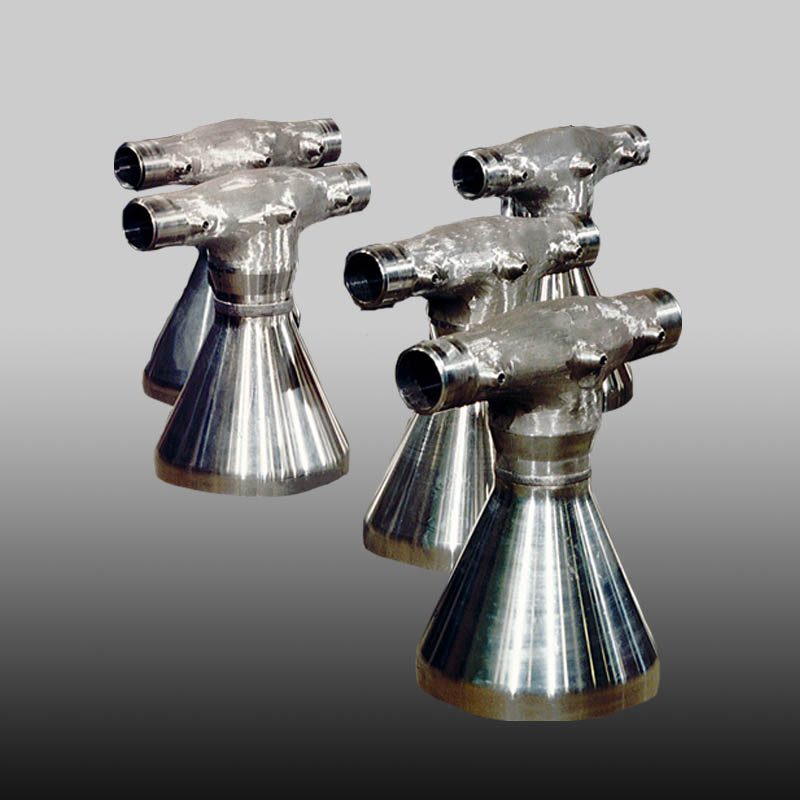 Need help with a new project?
Let's push the limits of what is possible, together. Ask your metal experts.
MetalTek Sales Engineers are industry specialists and understand the demands and subtleties of their markets. In regular customer satisfaction research, customers say that MetalTek people understand not only their own business, but also the issues that are important to their customers and to their customers' industries. We only succeed when you are successful.
See Our Solutions Gallery
MetalTek is trusted by companies from around the world to create components in high-heat, high-wear, and high-corrosion environments from the depths of the ocean all the way to the surface of Mars. Click on the link below to see a broad range of solutions MetalTek has completed.