Steam methane reformer tubes convert a hydrocarbon feedstock (usually natural gas) into hydrogen and carbon oxides within a furnace. Hydrogen helps refine petroleum, produce fertilizer, process foods, and other critical applications. Steam methane reforming takes place at temperatures up to 1,800°F (about 1,000°C). Hydrogen producers expect reformer tubes to last 10 to 12 years or longer in this high-heat environment with minimal downtime. MetalTek has decades of experience using integrated metallurgical and manufacturing process expertise to provide centrifugally cast steam reformer tubes that achieve extended life through resistance to material stress and thermal creep.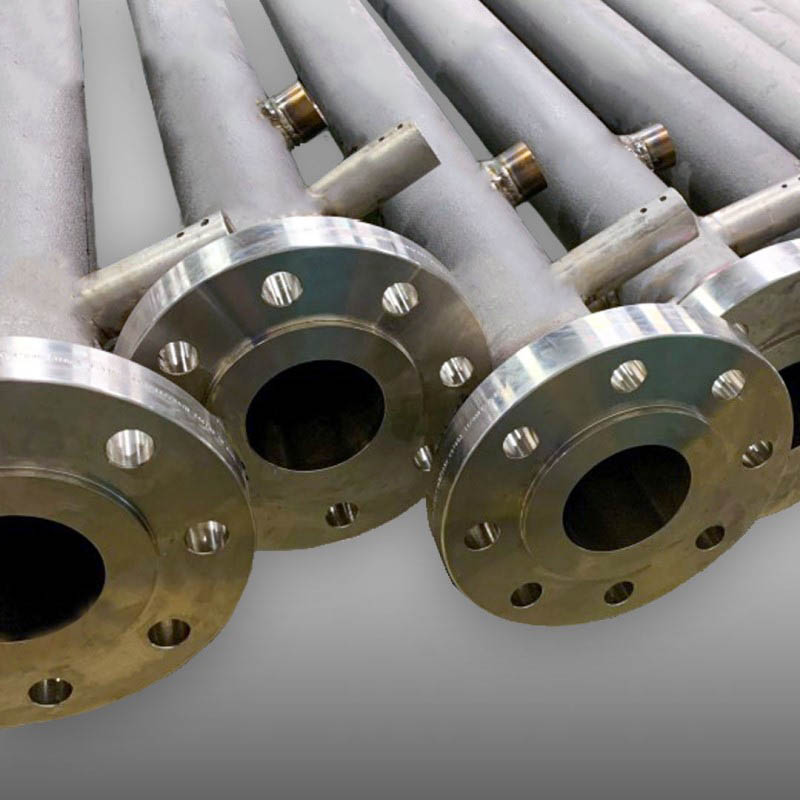 Need help with a new project?
Let's push the limits of what is possible, together. Ask your metal experts.
MetalTek Sales Engineers are industry specialists and understand the demands and subtleties of their markets. In regular customer satisfaction research, customers say that MetalTek people understand not only their own business, but also the issues that are important to their customers and to their customers' industries. We only succeed when you are successful.
See Our Solutions Gallery
MetalTek is trusted by companies from around the world to create components in high-heat, high-wear, and high-corrosion environments from the depths of the ocean all the way to the surface of Mars. Click on the link below to see a broad range of solutions MetalTek has completed.